I know you might think I'm crazy for already thinking about Christmas but in reality it will be here before we know it. One of my favorite parts of Christmas besides celebrating the birth of our King, is designing Christmas cards and sending them out to family and friends to update them on the past year. In the past I have used Shutterfly and I have loved the way they turned out and I have received so many compliments from my cards as well.
Shutterfly has some new
Christmas Card
designs this year. That is going to make it even harder to choose the perfect card. I typically like to choose a design that has space for more than one picture because I like to include pictures from trips that I have taken during the past year. I usually like folded cards as well because I like to include a little blurb about my year. I have browsed their site and come up with a few of my favorites. Here they are!
1.
Surrounded With Love
: I love the different fonts on this card and the fact that there is room for quite a few pictures on the front. I need to be able to share my adventures with everyone.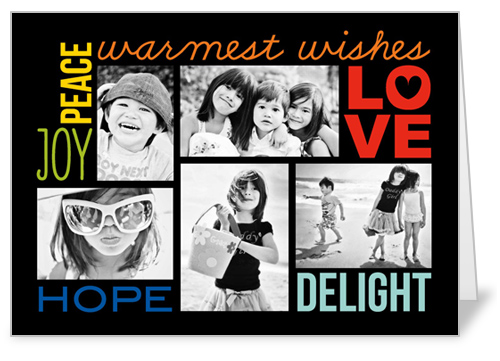 2.
Charming and Lovely
: The title describes this card. It's simple yet charming. Just my style!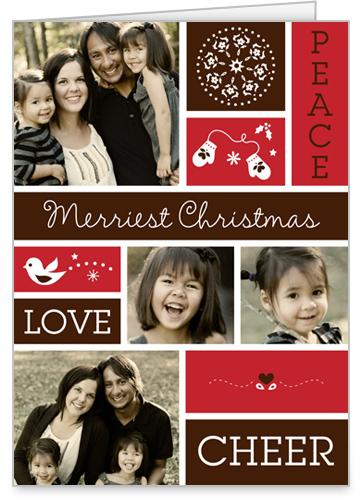 5.
Blessed Family Religious
: I love the simplicity of this card with plenty of photo spots. I also love the completely accurate word at the top of the card that describes my life and so many other lives. We forget how blessed we truly are.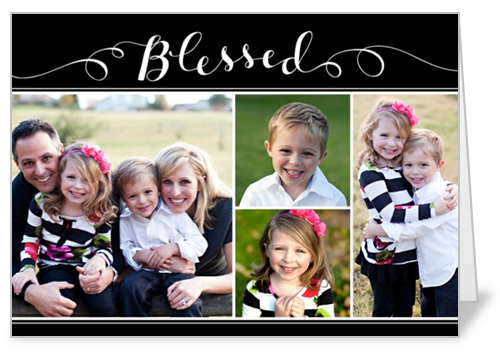 I really do like the new collection of cards. Check it out! They have something for everyone! Shutterfly also always has some great offers so check out their
special offers
page before purchasing as well.
Now for the fun and exciting part...THE GIVEAWAY! Who doesn't want
$50
off their Christmas Card purchase??? That's a pretty great deal if you ask me! I'll choose 1 lucky winner at random to receive a special coupon code from Shutterfly (expires 12/31/2012). Here's how you enter for your chance to win:
1. Follow my blog by clicking the "Join this Site" button on the right side column. Comment below and let me know that you did so (or if you already follow me!) This counts as 1 entry.
2. Go to Shutterfly's site and browse their Christmas cards, then pick out a card you would choose if you won. Comment below telling me what card you would choose. This counts as 1 entry.
The giveaway ends at midnight on October 29th. The winner will be announced on October 30th. Good luck to everyone!
***Disclaimer, this is a sponsored post. All opinions are my own.